Pop Quiz! Don't worry; it's only two questions...
Question #1: Did your school recently purchase a truckload of iPads or iPad minis for your students?
If you answered "Yes," you are not alone! Schools all across the country are jumping on the educational possibilities of Apple's powerful little tablets.
Question #2: How is your school going to optimize the capabilities of your iPads and iPad minis to give every student the highest-quality education possible?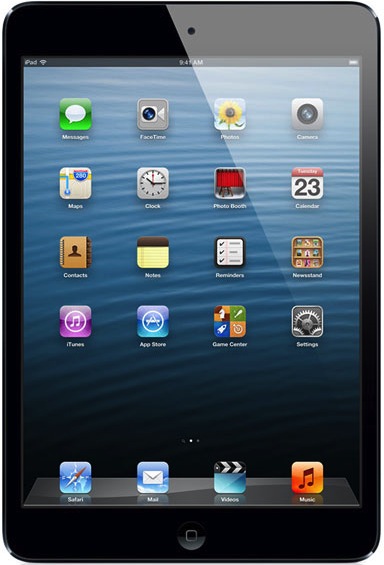 Ahhh, the second answer is not as easy as the first one! It's great that students now have access to these awesome learning tools, but a lack of good educational content severely hinders the school's ability to provide a high-quality education. Luckily for you and your students, educational iOS apps are beginning to catch up with Apple's tablet technology to offer kids some seriously awesome learning experiences.
However, as some of you educators may be noticing in your own search, iOS apps that provide actual solid learning experiences don't exactly grow on trees. If your school is still stuck on Question #2, try using this quick 'study guide' to pilot your search for effective iPad-compatible content.
The Five Need-to-knows for your iPad Educational Platform Search
Identify the technology requirements
Mobile education platforms and apps can require a variety of different updates, peripheral upkeep, and bandwidth capabilities. If you decide on a platform, make sure your tech infrastructure (and tech personnel) can support it.

Predetermine your budget and the needs you want to fulfill
Is your school looking for a math platform to supplement instruction or is your school seeking a math platform that functions as the core textbook? Maybe you're even looking for content that can do both? Map out your curriculum, data, and differentiated instruction needs and what your school can afford before beginning your search.

Check if the platform is tailored to your school and/or state learning standards
For instance, If your school or state has adopted the Common Core State Standards (CCSS), be sure the platform you select is built around the standards. Otherwise, you will have conflicting messages between your math curriculum and what students learn digitally.

Ensure the platform you choose is on par with the technology
Don't just settle for digitized textbooks. Instead, seek fun and adaptive interactive features that are engaging and personalize the student's learning experience. Also, ensure the platform functions via an iOS-native app. Running content through the iPad's browser (instead of an app) significantly reduces its processing abilities.

Seek minimal professional development and maximum function
So, you think you've found the right platform? Be sure to give it a full trial before making the final decision. What kind of tech support and customer service does it offer? Is the platform user-friendly, etc.? If you are struggling the basic concepts and functions, there's a good chance other teachers and students will struggle too.
Reap the Benefits of Effective Educational iPad Apps
Your school's purchase of iPads is a clear first step towards providing effective twenty-first century learning environments, but tablet access is only half the battle. To keep the iPads from becoming glorified paper weights, schools must first address the necessary measures, needs, and requirements to offer the highest-quality education to each and every student!
---
Want to learn more about optimizing iPad technology as part of a Blended Learning model?
Download a copy of our "Finding the Blended Learning model that's Right for Your School" eBook.

---
More Blended Learning Articles: